Mandalas are beautiful and intricate designs that hold deep spiritual and symbolic meanings. Drawing mandalas can be a calming and meditative experience, allowing you to express your creativity and find inner peace. If you're looking for easy mandala drawing ideas, there are various simple tutorials available to help you get started.
How to draw a mandala?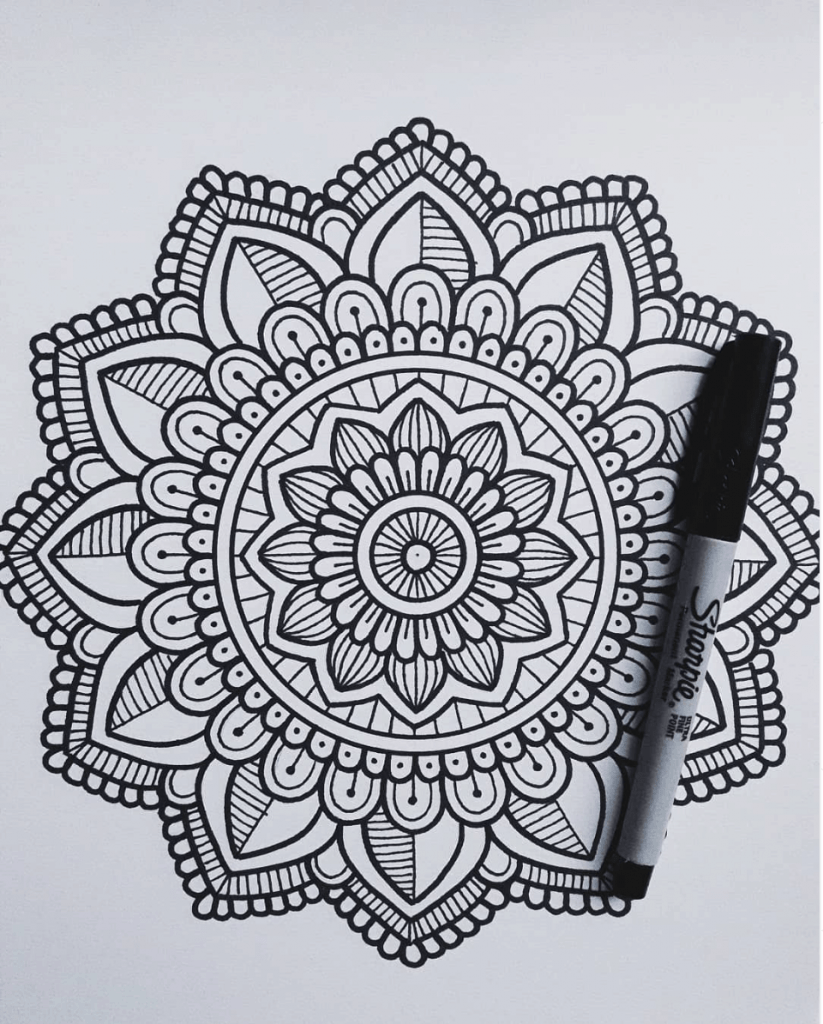 Begin by selecting a shape or pattern as the central point of your mandala. It could be a circle, flower, or any other geometric form that appeals to you. From there, you can gradually expand outward, adding layers of repeating patterns and intricate details. Focus on symmetry and balance to create a harmonious composition.
Don't be afraid to experiment with different tools and techniques. You can use pencils, pens, markers, or even watercolors to bring your mandala to life. Play with different line thicknesses, shading techniques, and color combinations to add depth and visual interest.
As you progress, you can explore different themes and variations of mandalas. Try incorporating elements from nature, such as leaves, feathers, or animals, to create unique and personalized designs. Experiment with different styles, such as tribal or floral, to add your own artistic touch.
As you draw, take your time and let the process unfold naturally. Embrace imperfections and allow for spontaneity in your design. The beauty of mandalas lies in their fluidity and individuality. Each mandala becomes a reflection of the artist's unique style and personal journey.
Mandala flower drawings
Once your mandala drawing is complete, take a moment to appreciate the intricate patterns and soothing symmetry you have created. Mandalas have a way of capturing attention and inviting contemplation. They can be used as a tool for meditation, self-reflection, or simply as a beautiful piece of art to enjoy.
Mandala tattoo drawing
Flower petals mandala drawing
Black and white color mandala drawing
So, whether you are seeking a creative outlet, a mindfulness practice, or a way to explore your artistic skills, easy mandala drawing ideas provide a delightful and accessible avenue for artistic expression. Start with simple tutorials, but don't be afraid to experiment and let your creativity flow. Let the process of drawing mandalas bring you a sense of peace, harmony, and joy as you immerse yourself in the captivating world of mandala art.