Hello! Today I complied easy landscape acrylic paintings ideas for beginners .Flower, animals, landscape, nature and face painting inspiraion ideas here! I hope you like these simple & easy acrylic paintings. Also you can take ideas from these 80+ Easy Acrylic Painting Ideas For Beginners. Have a look.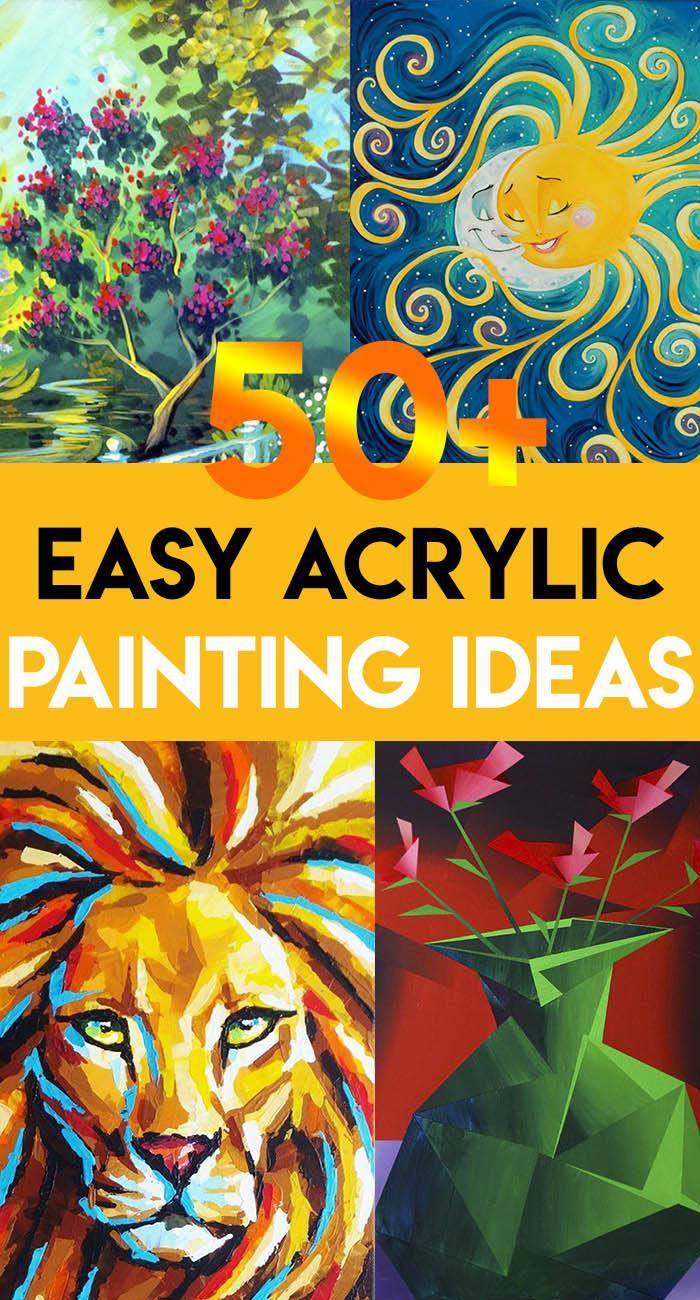 Acrylic painting offers a wonderful opportunity for beginners to explore the beauty of landscapes and nature on canvas. With its versatile properties, vibrant colors, and forgiving nature, acrylics are a great medium for capturing the essence of the natural world. Whether you're inspired by lush forests, serene lakes, majestic mountains, or colorful sunsets, there are countless acrylic painting ideas for beginners to choose from. From simple compositions with bold brushstrokes to more detailed and intricate scenes, you can express your creativity and bring your favorite landscapes to life.
Easy Acrylic Painting Ideas To Try
One of the key benefits of acrylic painting is the ability to layer colors and create depth and texture. You can experiment with different techniques like dry brushing, glazing, or impasto to add dimension to your landscape paintings. Acrylics also dry quickly, allowing you to work in layers and build up your composition gradually. This gives you the flexibility to correct mistakes or make adjustments along the way.
Acrylic lavender painting
Look at this acrylic lavender painting that stands in a unique beauty in the jar. Made using purple green white and black acrylic paints. It left me with a sweet sadness and a nice scent. I think this is best one of the nature acrylic painting on the canvas list.
Cheerful forest coloring
Do you see the harmonic dance of acrylic paints. Vivacious acrylic colors look great on the canvas. A piece of art that I can hang on the wall of my house. Looks great as wall art decoration.
Love of moon and sun. An idea of acrylic art inspired by nature. Looks great as decoration at home. If you don't know what to buy as a gift to your spouse. this can be a nice gift. The meaning of a handmade gift will be more. Make a gift that you can give to the lover!
Sunset acrylic painting
When starting with acrylic painting, it's important to have the right supplies. Invest in a good set of acrylic paints, brushes of various sizes, a palette, and canvas or painting paper. Take some time to practice basic techniques and experiment with different color combinations. Don't be afraid to make mistakes and learn from them. As you gain confidence, you can challenge yourself with more complex subjects and compositions.
Space Painting
Mermaid painting
Mermaid painting can be quite fun. Especially for children. It is very easy and pleasant to paint.
Aurora sky painting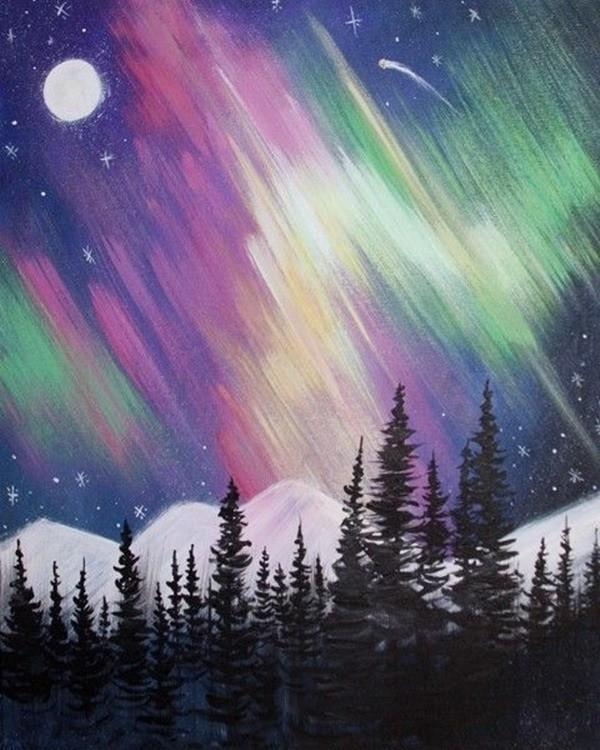 These animals have always been very funny to me. I think this animal wonder of nature. Next lanscape painting better even than this!
Okay this is so cool. It would be fun to paint a lion. A exotic acrylic painting idea for beginners. It is possible to make using basic acrylic colors. You can be relaxed when throwing brush strokes.
Go to next page for more easy acrylic painting ideas. You will see more colorful acrylic painting ideas on other page.
Beach painting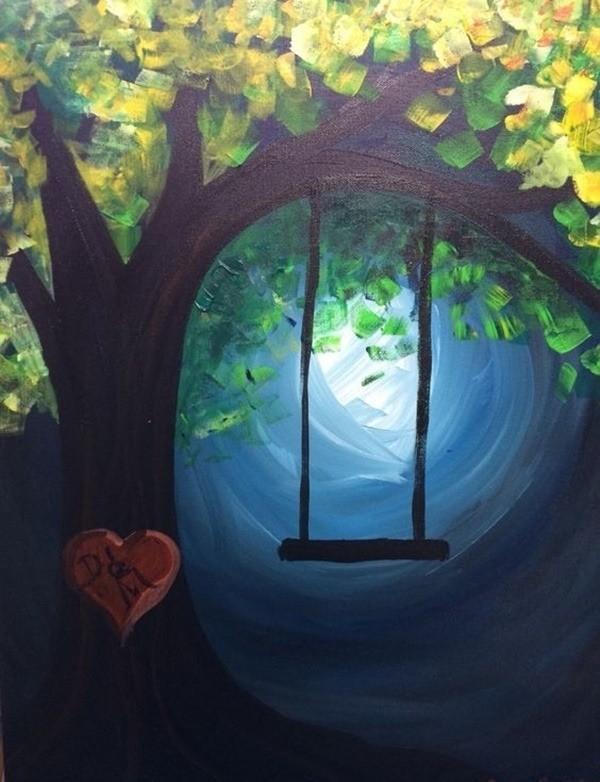 Realize your potential as a painter
Parrot painting
Let's face it, you may need to know some acrylic painting technique to paint these cute parrots. Nevertheless it would definitely be a great decoration for the home wall.
Portrait paintings
Remember, the beauty of landscape and nature painting lies in your unique interpretation and personal style. Whether you prefer realistic representations or want to experiment with abstract or impressionistic approaches, let your imagination guide you. Enjoy the process of capturing the tranquility, grandeur, and beauty of the natural world with acrylic painting. Let nature be your muse and watch as your skills and creativity flourish.
Thanks for reading. Today I complied diy ideas that you will have fun while painting and which can be a wonderful decoration to your home. For new easy acrylic painting ideas you can look here. Please share on Pinterest & follow us. Goodbye!